Tuesday, February 7, 2012 at 3:57PM
The All New 14" x 6.5" WorldMax Fully Loaded Black On Brass!
£249 RRP
ALL THIS DRUM FOR £249 RRP!

If you've never had the pleasure of playing a WorldMax snare drum then you've been missing out on one of the best kept secrets in the industry. Since 1991 WM have been creating snare drums so good that they have no right to be as cheap as they are, and now we have another fantastic addition in the way of the FULLY LOADED BLACK ON BRASS!


The Fully Loaded is based on the design of the original WM Black Brass but with some great additions.
The Fully Loaded comes with 10 lug S-Hoops, the most innovative drum hoop on the market. S-Hoop's unique design saves your stick and gives a tuning rigidity that is equal to that of a die cast hoop but with a fraction of the weight as not to choke the sound. Best of all they look great too!
The Fully Loaded also features a snare wire upgrade. The PureTone snare wire utilizes copper end caps & wires which are 90% Carbon for a cleaner tone. PureTones also include string ties rather than a standard plastic strip.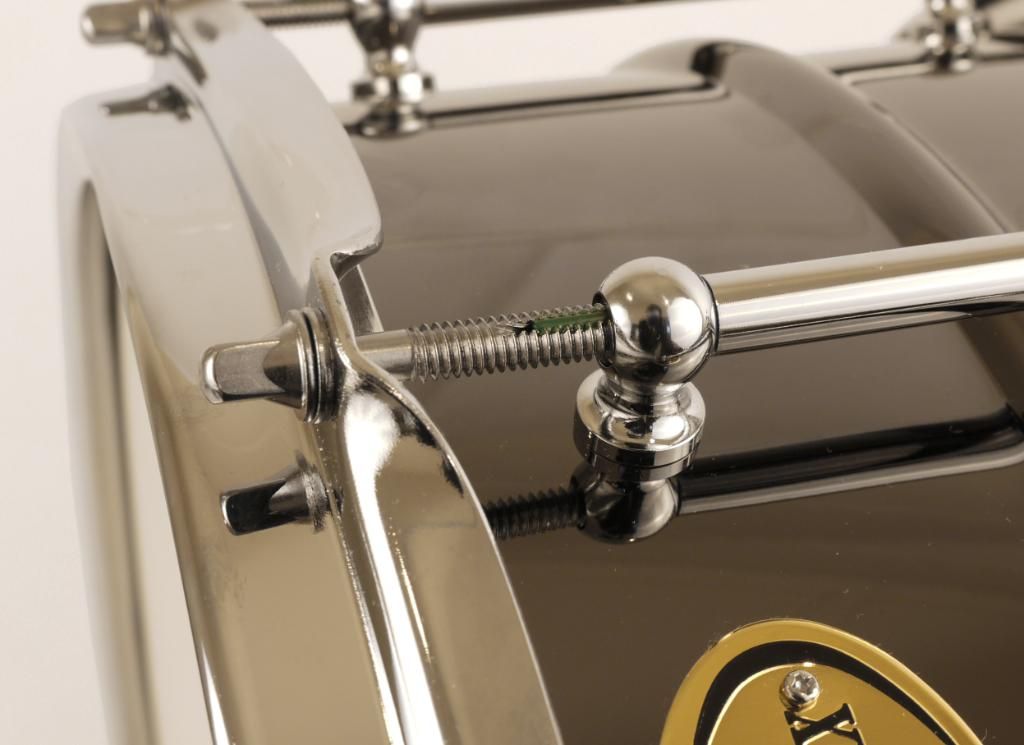 To counteract any de-tuning problems a player may face, the Fully Loaded features 4
Ahead "Tight Screw"
tension rods
in place of regular tension rods situated along the area of the snare drum most prone to rim shots.
Aheads patented T-Rods
have a nylon strip fitted along the line of threads which locks the rod in place. This eliminates the problem de-tuning area of the drum.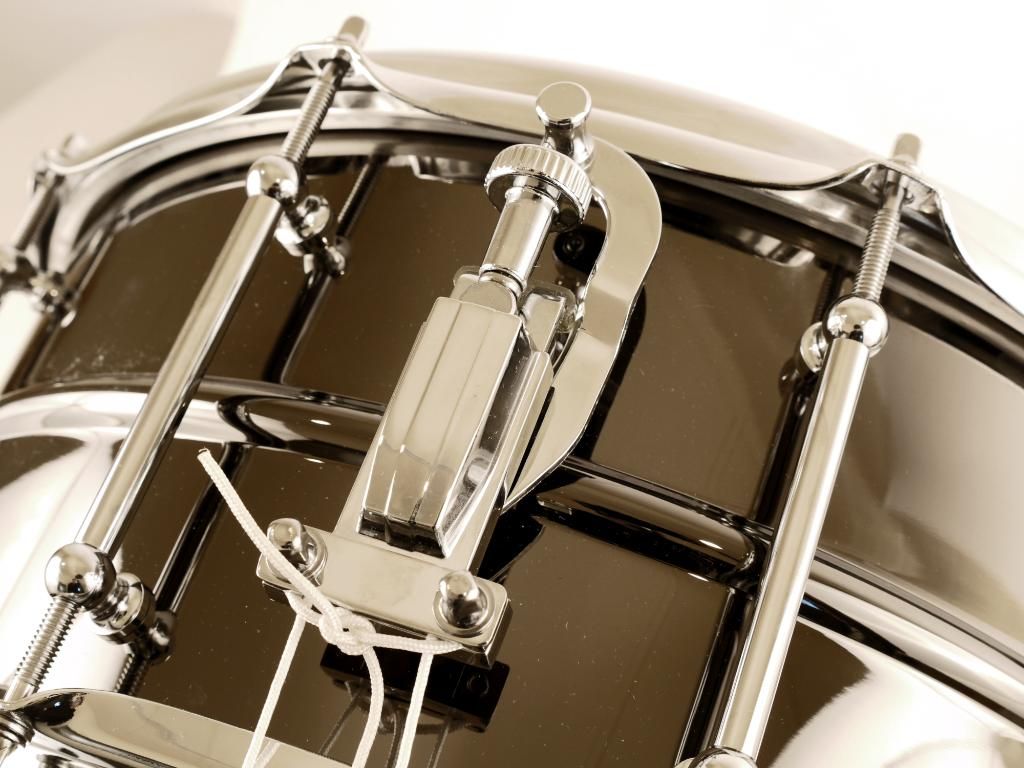 The S-9 strainer has been replaced with its bulkier big brother, the S-10. A great strainer which, along with the tube lugs, sets off the classic look of the drum. The shell itself is beaded with a black chrome (not powder coated) over brass finish for additional quality.
A great addition to anyone's snare collection at a price level that any play would consider a steal!
For more info on this drum or anything else give us a call or drop us an e-mail